Video examples of my trades : Dax 30 Futures Scalping 1/52

Here are my trading results for the week 1/52 of 2019.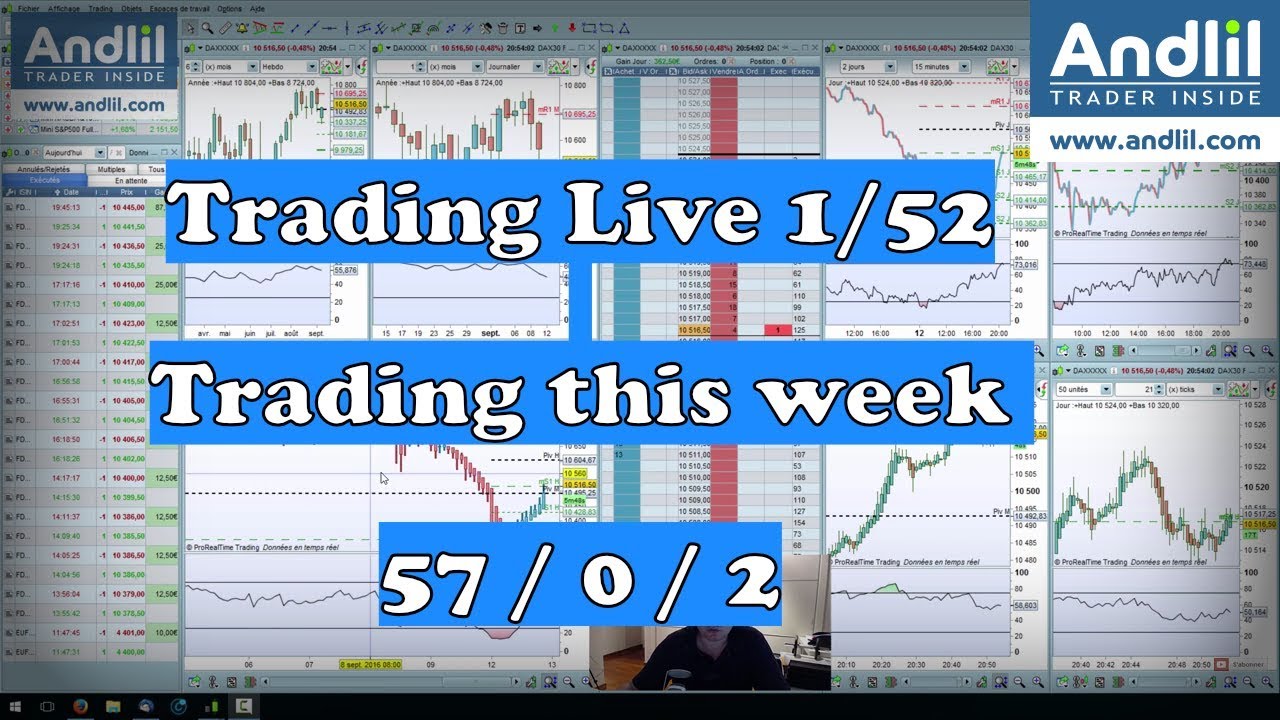 It's been a short week. 3 trading days possible. The profit factor is 10. I am happy with this resumption of trading after a holiday.
Winning : 57
Even : 0
Losing : 2
You will see my most interesting trades of the week in this video.
A positive trading week with 59 trades and 10 profit factor 1/52
S'abonner :