The trader profession

 What is a trader?
Firstly, before wanting to become a TRADER, it is good to know the daily activities of this profession. A trader is "a wholesaler" whose role is to provide liquidity on the markets, they are therefore  market makers. Specifically, when a customer calls a bank to buy or sell securities, he is directed to the trader who will provide him with a purchase or sales price (price range). Contrary to preconceived ideas, a market maker trader doesn't set the direction of the markets. So he is not supposed to take risks by keeping positions without being covered. A trader makes money from the margin (spread) between the sale price and the purchase price. The more round-turns he is able to do, that is to say the more deals he makes between customers, the more margin he will clear. Traders are generally specialised in one type of financial product such as: bonds, shares, forex, etc. And most of the time, they have niche specialisations, for example EUR/USD currencies for a Forex trader.
There is a second type of trader, these are Prop traders (proprietary traders), who speculatively trade the bank's money to generate profits for that bank. Since the subprime crisis, this type of trader has tended to disappear from banks and they now work for investment funds.
Traders therefore, have an important role within trading rooms but they are not unique operators. There are numerous different desks. Traders represent about 25% of the professionals  involved in the trading room. The other jobs are as varied as: strategists, economists, technical analysts, IT support, etc.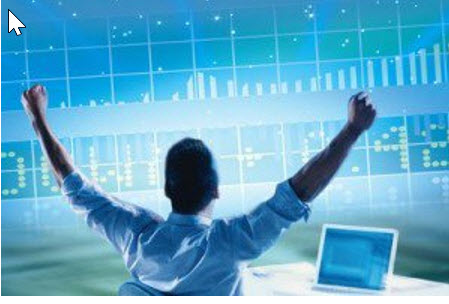 How to become a trader
To become a trader you have to have scientific education: engineering school, business school, a master's in mathematics or economic-management. For people who have chosen to take the university master's degree route, it is essential to have an excellent level in mathematics before undertaking a trading career. The most recognised qualifications for a trader are from:
Leading business schools: Stanford, Harvard, Yale
Leading engineering schools: Stanford, Berkeley, Cambridge
Universities specialized in finance: Wharton, London Business school, INSEAD
If you don't think you can get in to one of the "big" establishments locally, it is always possible to "get in through the back door", either by putting lesser financial training together with proprietary trading in a bank where you can progress internally, or you could go abroad. In fact, it is much easier to become a trader in London (the world's top financial market) than in some other countries, but to do this you would need to master "business" English perfectly.
To succeed as a trader you must, above all, have a very mathematical profile, master English perfectly and be able to work in conditions of high stress.
A trader's salary
A trader's salary is a topic as sensitive as it is complex. But it is still one of the careers that has a higher starting salary.
The average annual salary of a junior trader is €30,000 plus bonuses. The salary can increase up to €100,000.
Bonuses are the aspect of traders' compensation that is difficult to assess as they completely depend on trader's results throughout the year.
It was however established that senior traders earn on average €297,000 per year (including bonuses).
Fact sheets on the principle market finance professions
Sell-side professions
Trader
Seller
Structurers
Quant
Buy-side professions
Portfolio Manager
Execution trader